Guojun Zhang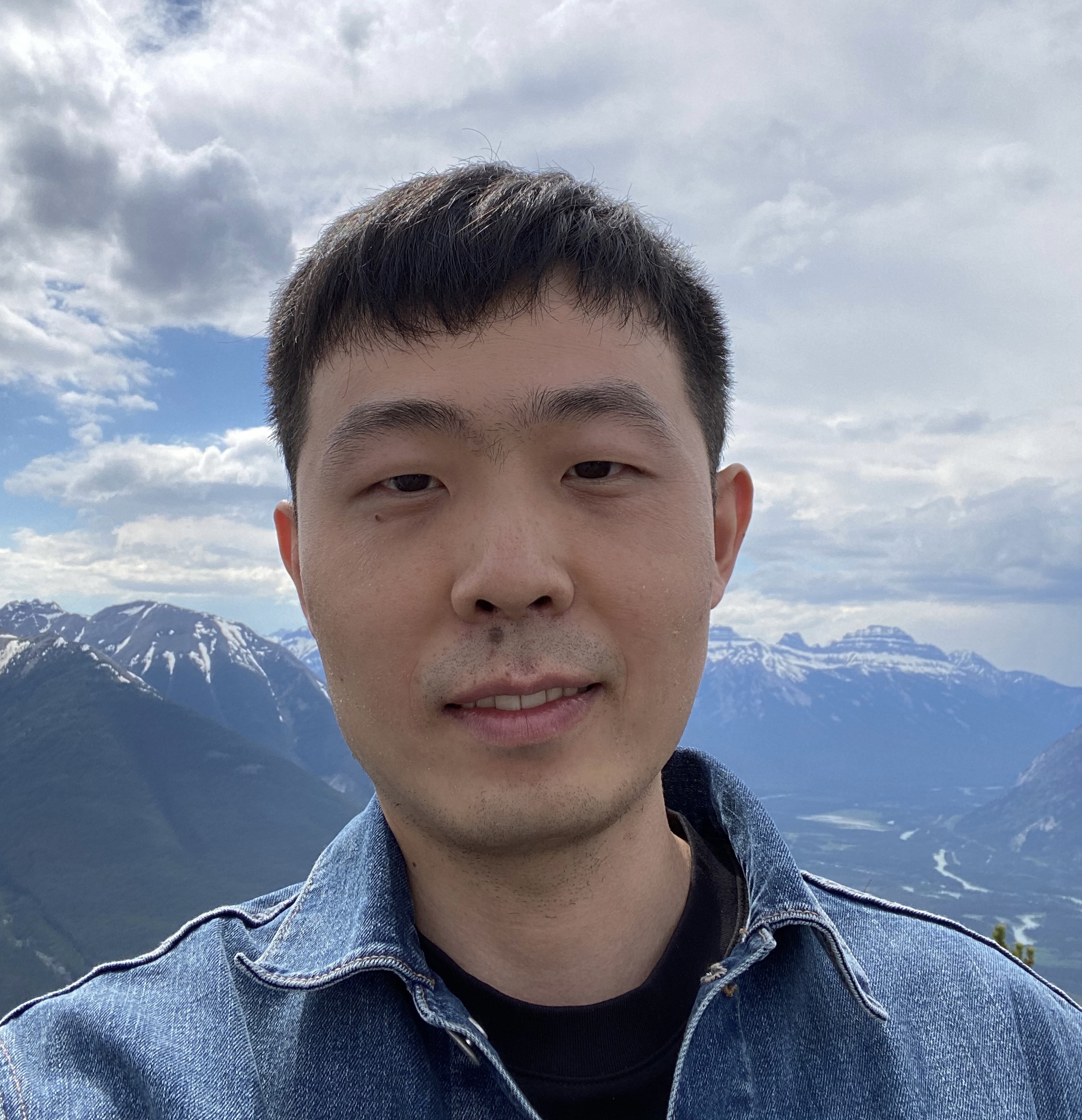 News ♣ Education ♣ Awards ♣ Publications ♣ Academic Services ♣ Misc ♣ Contact
---
I am a senior researcher and the tech lead for federated learning at Huawei Noah Ark's Lab in Montréal. I obtained my Ph.D [thesis] from the David R. Cheriton School of Computer Science at the University of Waterloo, also as a student affiliate of the Vector Institute. My PhD supervisors were Prof. Pascal Poupart and Prof. Yaoliang Yu. My current research focus is on federated learning and representation learning. I obtained my master from the Perimeter Institute, and I was fortunate to work with Prof. Freddy Cachazo on theoretical physics.
Research Interests: transfer learning, adversarial training, federated learning, minimax optimization
I am always aiming for elegant formulations to understand real problems. As A. Einstein once said, "Everything should be made as simple as possible, but no simpler." Simplicity is the greatest beauty.
Hiring: If you are interested in internship or a full-time position on federated learning and/or transfer learning at Huawei Noah's Ark Lab Montréal, send your resume to my Huawei email. Our team is actively hiring.
Contact: "firstname"."lastname"@uwaterloo.ca; "firstname"."lastname"@huawei.com
---
News
2022.12 Our paper ''Proportional Fairness in Federated Learning'' has been accepted at TMLR.
2022.11 Two papers to present at NeurIPS 2022: our JMLR paper at the Journal-to-Conference Track and our paper ''Private GANs, Revisited'' at the SyntheticData4ML Workshop.
2022.11 Reviewing for ICLR 2023.
2022.10 Reviewing for SyntheticData4ML Workshop in NeurIPS 2022.
2022.08 I will serve as an Area Chair for AISTATS 2023.
2022.07 I will serve as a Session Chair in ICML 2022.
2022.05 I will give an invited talk at 2022 Optimization Days organized by HEC Montréal.
2022.04 Our paper ''Federated Learning Meets Multi-objective Optimization'' is accepted at IEEE Transactions on Network Science and Engineering!
2022.03 I will serve as a Program Committee in the FL-IJCAI workshop 2022.
2022.01 Our paper ''Domain Adversarial Training: A Game Perspective'' has been accepted at ICLR 2022.
2022.01 Our paper ''Optimality and Stability in Non-convex Smooth Games'' has been accepted to Journal of Machine Learning Research.
2021.11 Our paper ''f-Mutual Information Contrastive Learning'' has been accepted as an oral to NeurIPS 2021 workshop on self-supervised learning!
2021.09 Our paper ''Quantifying and Improving Transferability in Domain Generalization'' is accepted at NeurIPS 2021! Thanks to all my collaborators!
2021.09 Excited to start my new job as a senior researcher at Huawei Montreal!
2021.07 Our paper ''Newton-type Methods for Minimax Optimization'' is accepted at the ICML 2021 workshop ''Beyond first-order methods in ML systems''
2021.07 Completed my defence! Thanks to all committee members!
2021.05 Our paper ''f-Domain Adversarial Learning: Theory and Algorithms'' is accepted at ICML 2021
2021.05 Happy to serve as reviewers for CoRL 2021 and NeurIPS 2021
2020.08 Attending CIFAR Deep Learning + Reinforcement Learning Summer School
2020.05 I'm excited to join Prof. Sanja Fidler's group to do a summer intern at NVIDIA, Toronto.
---
Education
2017.09-2021.08 Ph.D. of Computer Science, University of Waterloo, Waterloo, Canada. Supervisors: Pascal Poupart and Yaoliang Yu
2015.08-2016.06 Master of Physics, University of Waterloo/Perimeter Institute, Waterloo, Canada. Supervisor: Freddy Cachazo
2011.09-2015.07 Bachelor of Physics, University of Science and Technology of China, Hefei, China. GPA—4.13/4.3
---
Awards
ICML 2022 Top 10% Reviewer
ICLR 2020 Travel Award
NeurIPS 2019 Travel Award

---
Selected Publications
Federated Learning and Differential Privacy:
---
Academic Services
Session Chair: ICML 2022
Area Chair: AISTATS 2023

PC Member: IJCAI
Conference Reviewer: NeurIPS, ICML, ICLR, AISTATS, CoRL
Program Committee: FL-IJCAI 2022
Journal Reviewer: Journal of Scientific Computing, TMLR
Workshop Reviewer: SyntheticData4ML Workshop NeurIPS 2022.

---
Misc
I like writing poems, reading, working out and traveling. I enjoy exploring different cultures. For example, I like visiting ancient churches all over the world. Japanese culture is also one of my favorites. Life is like sakura, short with beauty.

Some good references:
---
Google scholar ♣ LinkedIn ♣ Twitter ♣ Facebook ♣ Github Guojun Zhang
7101 Avenue du Parc, Montréal, QC, Canada